Vision Therapy in Canyon Lakes At Stonegate
20/20 Vision Is Not Enough
Does Your Child...
Read below grade level?
Have a poor attention span?
Skip words or lines with reading?
Confuse the letters b, d, p, and q?
If your child is reading below grade level, has difficulties maintaining attention, or is not performing to their potential at school, he or she may have an undetected vision problem.
Many children struggle with undetected vision problems that hinder them from reaching their full potential.
Don't let visual impairments prevent your child from accomplishing their goals.
---
What Is Vision Therapy?
Vision Therapy is a customized treatment program that trains our eyes and brain to work together. It develops and enhances fundamental visual skills and abilities, such as eye tracking, eye teaming, convergence, focusing, and visual processing skills.
It is performed under optometrist supervision and is individualized to fit the specific needs of each unique patient.
Vision therapy consists of in-office appointments and at-home exercises.
---
Enhance Your Vision Skills for Increased Success & Confidence
---
Vision Therapy in Canyon Lakes At Stonegate
Meet our Eye Doctors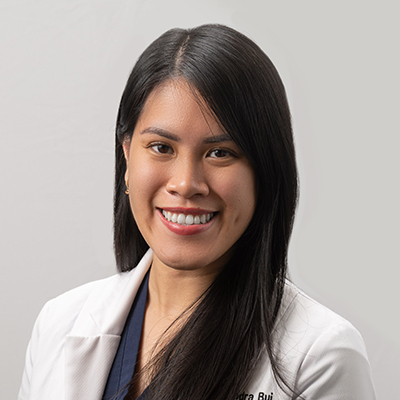 Monday

10:00 am - 6:00 pm

Tuesday

9:00 am - 6:00 pm

Wednesday

9:00 am - 6:00 pm

Thursday

9:00 am - 6:00 pm

Friday

9:00 am - 5:00 pm

Saturday

9:00 am - 1:00 pm

Sunday

Closed
VSP

United Healthcare

Aetna

Spectera

Anthem Blue Cross Blue Shield

Blue Cross

MetLife
---
Benefits of Vision Therapy
Non-Invasive

Vision therapy doesn't involve medication, surgery, or invasive procedures. Instead, it corrects eye problems naturally.

Great for children and adults

Your brain is capable of forming new neural pathways throughout your entire life, so vision therapy can be effective at any age.

Easy to do

Instructions are easy to follow. You or your child will learn them during in-office sessions and practice the exercises at home.

Customized treatment

Following the consultation and eye exam, our eye care professionals will custom design a vision therapy program to suit your specific needs.
---
Should Your Child Have Vision Therapy?
Below is a list of behaviors that may indicate a vision problem:
Squints, tilts head or covers one eye to see better.
Reports blurry or double vision
Has difficulty in school even if they understand the subject matter
Has trouble focusing or paying attention
Avoids activities that require visual skills, such as reading, drawing, or puzzles
It is not uncommon for academic or behavioral problems to be caused by vision difficulties. Vision therapy not only helps your child see better, but can also improve learning, behavior and self-confidence.
Contact Cy-Fair EyeCare in Canyon Lakes At Stonegate to find out whether your child's lagging visual skills may be getting in the way of their learning.
- Jan. 29, 2023
We've been going there for years. The entire staff is great!
- Nov. 26, 2022
Great! Service and care.
- Nov. 16, 2022
Quality Service
- Oct. 29, 2022
Great service for your eye care in the Cypress area. Drs. take time with you and answer all question
... Show More
s. Great eyewear options and service as well. Highly recommend!
- Oct. 21, 2022
Jose's office takes the time to check all areas of your vision to offer the best advice possible to
... Show More
help keep it well and healthy.
- Oct. 17, 2022
I got treat really friendly, knowledgeable, and patient from Julie
- Oct. 12, 2022
Dr Loraine has been my eye doctor for years. She takes the time to explain everything. She is kind,
... Show More
thoughtful, and thorough. Her staff is professional and willing to go the extra mile to help.
- Sep. 05, 2022
Amazing customer service! Most thorough eye exam I've ever had!
- Aug. 03, 2022
Dr Jose Payan is GREAT!
- Aug. 02, 2022
Been going here for years. Entire staff are so sweet.
- Jun. 21, 2022
Great team and service... attending this location for over 7 years.
- May. 06, 2022
This place is great! They provide great customer service!
- Apr. 25, 2022
Excellent Care and service every visit! Love Dr. Payan and his staff! Highly recommend.
- Feb. 09, 2022
Great experience and great price. Very professional and thorough eye exam.
- Jan. 25, 2022
Dr. Lorraine Payan is the best eye care provider I've had. You feel like you're speaking to an o
... Show More
ld friend with her. She's non judge mental about your vision and encouraging. I've had eye care providers in the past who make me feel bad about my astigmatism by saying how distorted or bad my eyesight was which they often told me they chalked up to me not wearing my glasses. I wear them daily and got to a point in my childhood and teens where I was afraid to try at the eye doctor because I knew what they'd say. When I found Dr. Payan, she made me realize I could actually see better than I was letting on and I now don't have an uncomfortable stigma with eye doctors any longer.
- Nov. 19, 2021
Great family eye care!
- Nov. 12, 2021
I was very hesitant to get my eyes checked but Cy Fair Eye Care definitely made this as painful free
... Show More
as possible! I booked a same day appointment and was immediately greeted upon entering. The manager was beyond AMAZING! She treated me like a true guest/patient. The doctor was great and very knowledgeable about my prescription. After my consult, The manager was incredibly helpful and patient with helping me pick the best glasses possible! True a personable and great experience! Would recommend to anyone looking for an eye doctor.
- Oct. 10, 2021
Cy-Fair EyeCare is always professional and courteous during my appointments. Their Staff takes the
... Show More
time to go above and beyond to service your needs.
- Oct. 07, 2021
done that
- Aug. 28, 2021
Tribenósido 5 g; Clorhidrato de Lidocaína 2 g. Excipientes c.s. Tribenósido 5 g; Clorhidrato de L
... Show More
idocaína 2 g. Excipientes c.s. Dr. Jose Payan is a great doctor who strives to give his patients the best eye care and will take the time to answer their questions. Also, I was very impressed by the outstanding customer service from Julie the office manager and Damaris the young lady who works in the front assisting patients.
Vision Therapy FAQs
Can vision therapy improve my child's academic performance?
Often, poor performance in school can mask an undiagnosed vision or eye problem. In these cases, vision therapy can transform your child's academic performance and attitude toward school. Since 80% of learning is visual, any improvement in visual skills is likely to positively impact school performance.
Does vision therapy work?
Yes. Scientific studies confirm the effectiveness of vision therapy in treating convergence insufficiency, amblyopia, and other eye conditions. A study published in the Archives of Ophthalmology and funded by the National Eye Institute (NEI) showed that 75% of patients who attended weekly in-office sessions and performed daily exercises at home noticed marked improvement in convergence symptoms.
---